Nomvuyo's Tours
Welcome to Cape Town South Africa, the gateway to Africa.Cape Town, is the jewel of the Western Cape and home to the many customs and cultures of its rainbow nation. The Cape Peninsula has many attractions such as Cape Point, Cape of Good Hope, Table Mountain, Robben Island and the Winelands.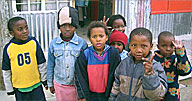 The Mother City hosts the majority of it's population in townships on the Cape Flats. Many of these vibrant and welcoming people originally hail from Madiba's (Nelson Mandela - former President) birthplace. It's a must for every visitor to Cape Town to experience a day in the life of the locals. Interact with the township dwellers as they go about their daily routine and find out more about their past, their future and what currently drives them.

Khayelitsha is the largest township in the Western Cape and is situated less than half an hour from Cape Town city centre. The predominantly Xhosa speaking residents will make you feel most welcome as you tour their local spaza shop, B & B, shebeen (local pub) and even the shacks which many of them call home.

Join us in being proudly South African and support the communites by purchasing some of their hand made arts, crafts or clothing and take a piece of Africa home with you . Share your memories and experience with others and know that you can make a difference.

Every time I visit Khayelitsha I encounter new sights and ongoing expansion, and get to meet new people and wonderful entrepreneurs. We also have a non-profit organization called The Bumble Bee Project.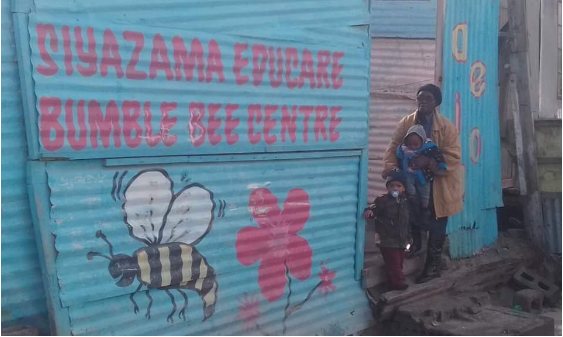 Prices: R530-00; R630-00 and R930-00. This includes entry fees and a coffee and muffin or cookie.




Mobile: +27 83 372 9131
E-mail:

Sleep over
VICKY's B & B


Spend a night in the smallest hotel in Cape Town.
Read More >>>
---
Useful Phrases
Wamkelekile Ekapa - Umzantsi Afrika.
(Welcome to Cape Town - South Afrika)
Read More >>>
---

---
If you would like to make a contribution to the community please email us with any specific instructions regarding your donation.